What a few weeks it's been, huh? Cancelled events. Endless Zoom calls. Sudden scrambling to rework 2020 marketing plays. This is a very confusing time for marketers to try to do their jobs. But we want to be of some help!  
We've seen the resiliency of the B2B industry countless times, and once again, leaders in the industry are standing up to lead the charge and offer resources for the community at large. Below are some free events, resources and more you can dive in to for some guidance during this difficult time. 
Digital Events
& Conferences

What is it? Okay, it's a bit of a shameless plug, but we're super excited about this one! We've been able to curate some of our top sessions and speakers from the live 2020 B2B Marketing Exchange and bring them to our subscribers…for free!    
When is it happening? April 13 and 14, 2020
Why should I check it out? The caliber of speakers is unprecedented. Tamsen Webster. Todd Henry. Pam Didner. Carmen Simon. Plus, you'll have access to 20+ of our top-rated sessions led by the best marketers in the world. We can all use a little extra inspiration right now!

What is it? The RevGrowth Virtual Summit will give attendees the opportunity to exchange ideas, offer input and seek out viewpoints from a community of learners gathered from across the globe. 
When is it happening?  April 16 and 17, 2020 
Why should I check it out? We're all trying to navigate this confusing time together. The opportunity to have open and honest conversations with other marketers in your shoes is too important to miss.

What is it? AI has allowed marketers to gain a deeper understanding of buyer's habits, needs and pain points, allowing them to deliver personalized experiences at scale. This virtual event features two unique presentations on how AI can be used to drive digital content and address real-world challenges affecting our planet. 
When is it happening? April 20, 2020 
Why should I check it out? Speakers from BEN, IBM Watson Advertising and Adweek will be on deck to discuss the power of AI for all types of brands and organizations. Choose from two actionable video presentations and enjoy and interactive audience Q&A hosted by Adweek editor and SVP of Programming Lisa Granatstein.  

What is it? Bizzabo is helping marketers and event professionals adapt to new realities by bringing its well-known event to digital screens. Learn from top practitioners how they're shifting their event and content strategies, while still delivering experiences that customers crave.  
 
When is it happening? May 5, 2020 
 
Why should I check it out? We're all trying to navigate this new reality. Because we put so much time (and budget) into our events, it is crucial that our teams find new and innovative ways to respond. The event has a great variety of sessions and speakers. Executives from Yext, Bloomberg, Money 20/20 and Twitter are on deck to speak.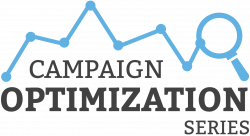 What is it? The Campaign Optimization Series is a week-long virtual event set to showcase inspiration and examples on how brands can adapt their messaging and models across multiple channels to be more relevant during this unprecedented time. 
When is it happening? May 11-15, 2020 
Why should I check it out? The series will feature 12+ session covering everything from direct mail to ABM to conversational marketing. It's a one-stop-shop for everything a modern marketer cares about.
Online Courses
& Workshops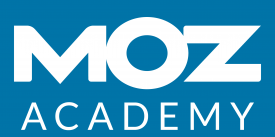 What is it? Easy access to SEO education. 
When is it happening? Now through May 31, 2020 
Why should I check it out? For a limited time, you can access over a dozen (!) on-demand courses to level-up your SEO skillset. Don't miss out on this limited opportunity.
What is it? Take your professional skills to the next level with free, online training from HubSpot Academy. From quick, practical courses to comprehensive certifications, learn everything you need to know about the most sought-after business skills. 
When is it happening? Whenever is good for you! 
Why should I check it out? Whether you're looking for sales or marketing lessons, HubSpot Academy has you covered. With a proven track record of great courses, this is the ideal time for you to expand or hone your skills — whether you're early in your career or are tenured in your role.  

What is it? Want to get leadership lessons from Anna Wintour? Or maybe you want to learn from RuPaul about how you can be more authentic? MasterClass allows you to stream courses from 80+ instructors—even celebrities. For a limited time, the company is offering two memberships for the price of one.  
 
When is it happening? You can access courses at any time, but this special two-for-one deal is only available through April 12! 
 
Why should I check it out? We're all for professional development, but sometimes you want to fuel a passion. MasterClass can give you the best of both worlds, so you can learn about the art of storytelling and master mixology all in one place. 
Digital Roundtables
& Happy Hours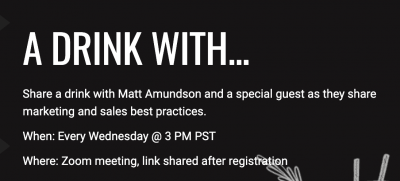 What is it? Share a drink with Matt Amundson and a special guest as they share marketing and sales best practices. 
When is it happening? Every Wednesday at 6 PM ET/3 PM PT 
Why should I check it out? We call all use a drink (or 3) during this trying time, and with a rotating roster of guest speakers, you'll be able to hear different perspectives and tips on a weekly basis.