We're less than a week away from the 5th annual B2B Sales & Marketing Exchange (#B2BSMX) event, which is taking place at the Encore Boston Harbor! This year's event is all about helping marketers and sales professionals develop a new revenue formula that brings more relevance and value to the modern buyer's journey. If you're looking to explore the future of revenue generation, this event is for you. 
There's a lot to be excited for at #B2BSMX, like the endless networking opportunities, cocktail receptions and gorgeous venue, but we can't help but feel a little extra excited about the top-notch agenda we crafted for our attendees. The three-day agenda is packed with more than 50 sessions across four focused content tracks that will provide a mix of strategic, tactical, real-world and hands-on learning. 
Below are some sessions we're really looking forward to at next week's event. 
General & Keynote Sessions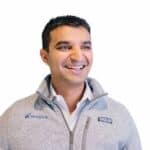 Sangram Vajre
GTM Partners
The New Role Of Revenue Leaders In The Constantly Changing Go-To-Market World 
During this campfire-style session, Sangram Vajre will help attendees identify the 15 most common GTM challenges, share a modern GTM framework on how to address those issues and reveal his top five recommendations to turn 2023 from confusion to clarity.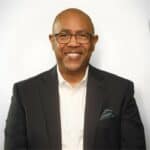 Roderick Jefferson
Roderick Jefferson & Associates
Consistency Is Key: Turning Strategy Into Action With Enablement 
During this keynote session, Roderick Jefferson, sales enablement practitioner and author of "Sales Enablement 3.0: The Blueprint to Sales Enablement Excellence," will share how to enable sales and marketing teams to work hand-in-glove to break the complexity of the buying and selling process into practical ideas. 
ABM In Action Track Sessions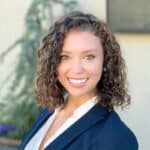 Courtney Beasley
The Cobe Agency 
Unleashing ABM Excellence: Strategies For Aligning Sales & Marketing For Maximum Impact 
Attendees will leave this session equipped with actionable strategies and best practices to align sales and marketing efforts effectively, enhance their ABM programs and achieve maximum impact in driving revenue growth.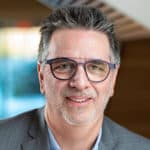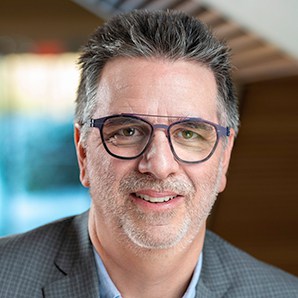 Rob Leavitt
Momentum ITSMA 
ABM After The Revolution: Back To The Future In The World Of AI 
Scary levels of personalization, bot-to-bot engagement, solution development in the metaverse: Welcome to the ABM future! Join Rob Leavitt, Partner at Momentum ITSMA, for a quick dive into fast-emerging future of ABM. 
Demand Gen Track Sessions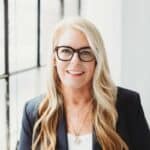 Jeanne Kirby
Inviso Corporation 
Sell Without Selling: How Stories Still Win The Day 
In this session, Jeanne Kirby will show you how to successfully intertwine storytelling with your demand gen strategy. She'll provide the keys to her "customer first" approach to creating content — a way of crafting stories that ensure you're resonating with your ideal customer. 
 Shake And Bake: How CTV Helps B2B Brands Drive Demand 
Join Jon Zucker as he shares how B2B brands are burning new rubber on the speedway and redefining what it means to win. He'll reveal first-hand insights into how CTV not only helps increase win rates but also complements the rest of your strategy. 
Go-To-Market Track Sessions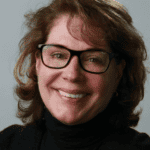 Jeanne Hopkins
Salty Marketing Group
Unlocking The Potential Of AI In B2B Go-To-Market: Use Cases, Training Levels & Change Management Challenges 
This session, led by Jeanne Hopkins, will provide a comprehensive exploration of the potential of AI in B2B go-to-market. By outlining various use cases, attendees will gain insights into how AI tools can enhance customer engagement, automate processes and drive revenue growth.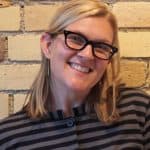 The Marketer's Paradox: How To Scale & Do More With Less While Accomplishing More 
See how an innovative squad structure and some very focused marketing goals helped the team at Formstack to continually drive growth in every KPI — from traffic and trials to opportunities and pipeline.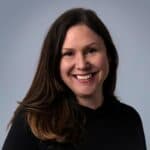 Allison Snow
Demand Spring
Customer Marketing & C/X: The Hot New B2B Revenue Love Story 
As many folks respond to economic conditions and retention becomes ever more important to the long-term health of their business, customer marketing and experiences are the hot new B2B revenue love story. This session will uncover why the future of B2B buying is a manifesto for customer advocacy.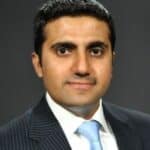 Walking A Mile In Customers' Shoes: How To Build A Customer-Centric Marketing Engine 
with Ajay Manglani, Kognitos 
Join Ajay Manglani during this session to learn how to drive new demand and customers and turn them into champions and long-term partners while measuring the right performance indicators along the way.